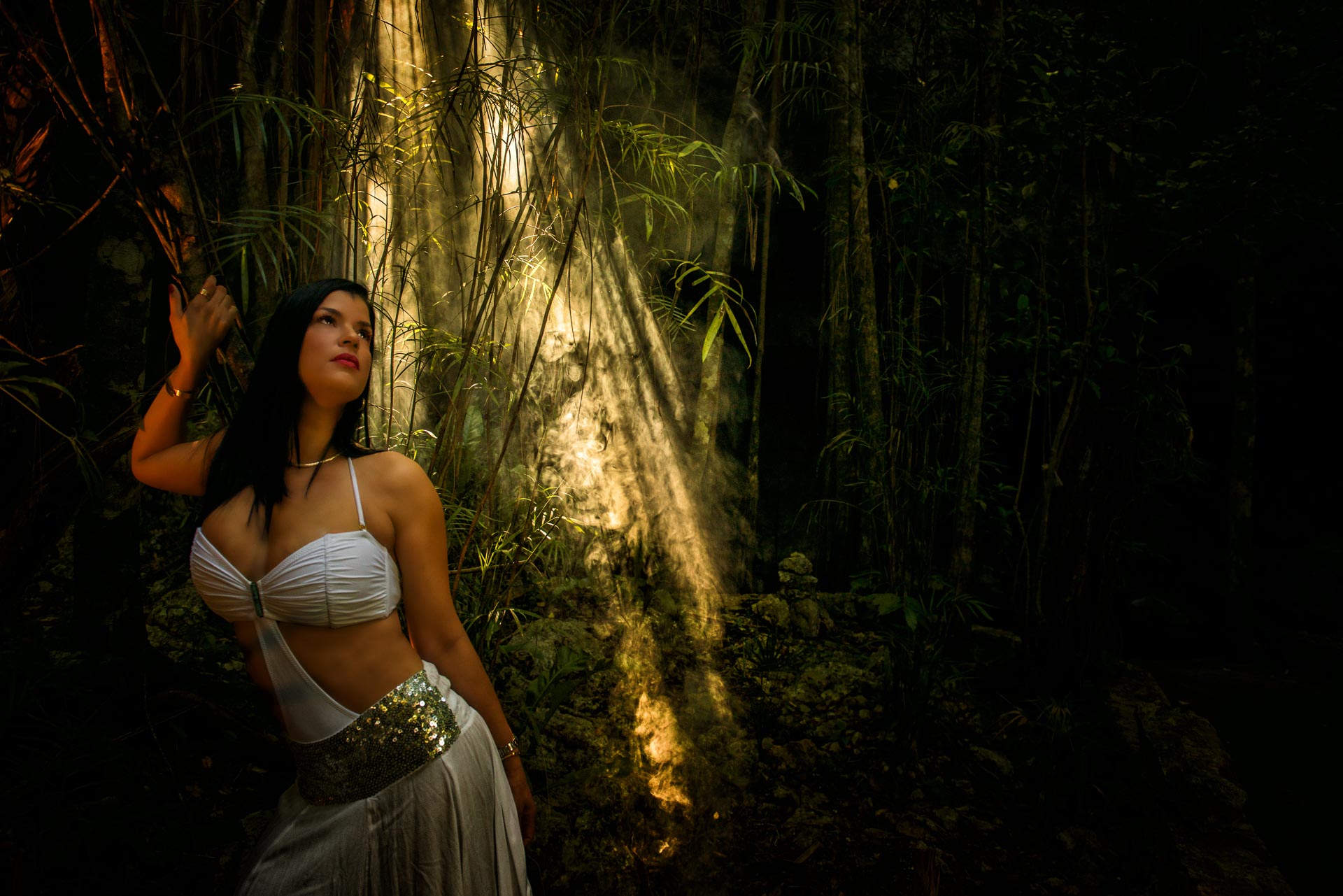 Cenote Photo Session
Cenote Photo Session – Kenny
Cenote Photo Session – Believe it or not, in spite of her Cuban stunning beauty – Kenny had never had a photo shooting before. She got in touch with the aim of getting some images to insert into her Portfolio. She candidly admitted she had no idea what kind of shots she was actually looking for. Therefore she was extremely open to any suggestions and artistic direction we could offer.
We ended up with two days worth shootings, the first one in the lush vegetation of a wonderful cenote (above and underwater) and the second one into the comfort of a stylish villa on the coast of Cancun.
Most of the pictures of this gallery obviously refer to the Cenote Photo Session; just few other ones have been shot indoor on the second day location shooting. More formal shots are not exhibited in this gallery.
In a photo shoot, you have to be very comfortable in your own skin. It's all about confidence-boosting and putting on armor.
Adelaide Clemens
Modelling, it's being an artist as well. It's just being a silent artist. It takes a lot of self-control and a lot of discipline.
Jessica White
When you are modelling, you are creating a picture, a still life, perhaps something like a silent film. You convey emotion but you are only using your body.
Helena Christensen
In modelling, there is no point in trying to prove you have a brain, so why even bother? I'd sooner save the energy for something more meaningful.
Helena Christensen
When I was modelling, I spent half my life staring at thousands of perfect reflections. It got to a stage where I was losing all sense of reality – so after I quit modelling, I took all the mirrors out of my house.
Grace Jones
What I like about modelling is that it has given me that opportunity to travel and experience different cultures, work with creative people, and now it's given me a voice, and with that voice hopefully I can do good things with it.
---