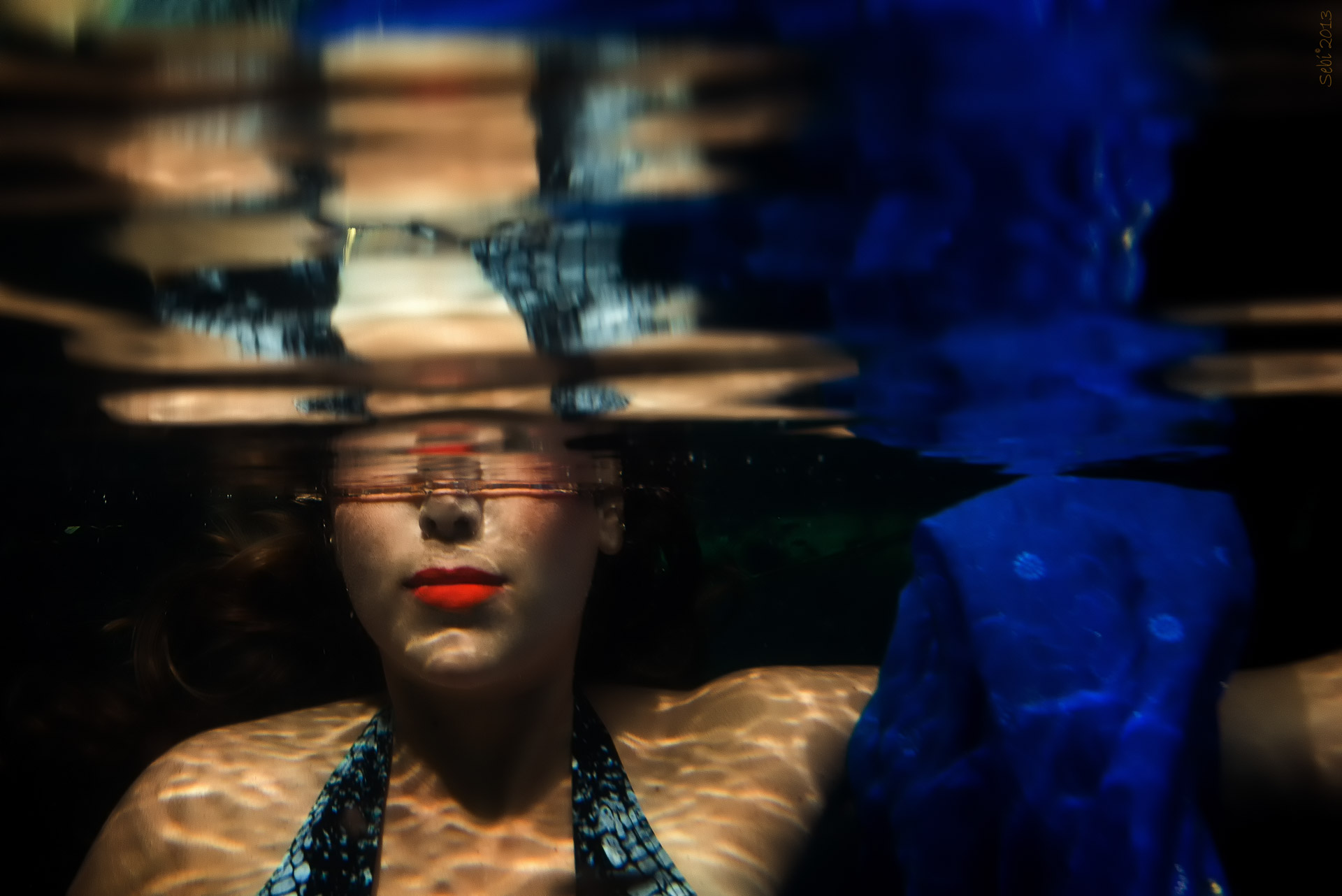 Cenote Underwater modelling
Modelling underwater. Kira was a perfect and beautiful mermaid
In Greek mythology, the Sirens were dangerous and beautiful creatures, portrayed as femme fatales who lured nearby sailors with their enchanting music and voices to shipwreck on the rocky coast of their island. They are mantic creatures like the Sphinx with whom they have much in common, knowing both the past and the future," Harrison observed. "Their song takes effect at midday, in a windless calm. The end of that song is death." That the sailors' flesh is rotting away, though, would suggest it has not been eaten. It has been suggested that, with their feathers stolen, their divine nature kept them alive, but unable to feed for their visitors, who starved to death by refusing to leave.
In Argonautica (4.891–919), Jason had been warned by Chiron that Orpheus would be necessary in his journey. When Orpheus heard their voices, he drew out his lyre and played his music more beautifully than they, drowning out their voices. One of the crew, however, the sharp-eared hero Butes, heard the song and leapt into the sea, but he was caught up and carried safely away by the goddess Aphrodite. Odysseus was curious as to what the Sirens sang to him, so, on Circe's advice, he had all of his sailors plug their ears with beeswax and tie him to the mast.
He ordered his men to leave him tied tightly to the mast, no matter how much he would beg. When he heard their beautiful song, he ordered the sailors to untie him but they bound him tighter. When they had passed out of earshot, Odysseus demonstrated with his frowns to be released.
Some post-Homeric authors
state that the Sirens were fated to die if someone heard their singing and escaped them, and that after Odysseus passed by they therefore flung themselves into the water and perished. It is also said that Hera, queen of the gods, persuaded the Sirens to enter a singing contest with the Muses. The Muses won the competition and then plucked out all of the Sirens' feathers and made crowns out of them. Out of their anguish from losing the competition, writesStephanus of Byzantium, the Sirens turned white and fell into the sea at Aptera ("featherless"), where they formed the islands in the bay that were called Souda  (modern Lefkai).

(Wikipedia)
Thanks again Kira for this cenote underwater modelling.
---