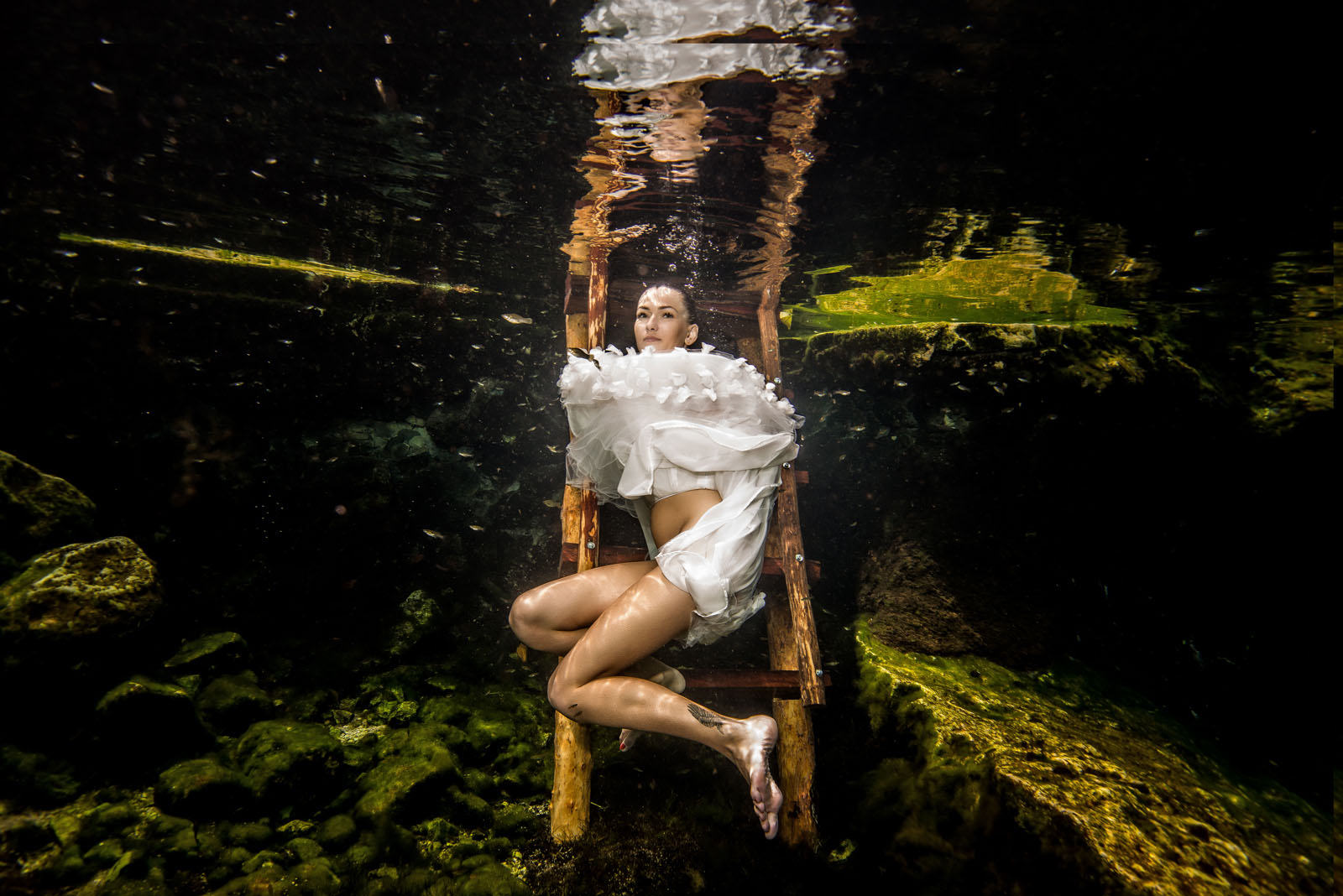 Riviera Maya Trash The Dress
Riviera Maya Trash The Dress – Ruta and Karolis. Mexico and especially the Riviera Maya, attract an increasing number of couples looking for a perfect wedding destination every year. Most of them come usually from the United States of America or Canada. Year by year couples from all over the world reach the turquoise waters of the Mexican Caribbean. The amazing Riviera Maya seashore and the lush jungle with its mysterious cenotes are too much of a temptation for them to celebrate their perfect wedding destination.
Karolis and Ruta came from Eastern Europe, from the small and delightful country called Lithuania. They decided to choose Mexico, which is 6.000 miles away from their homeland and crossed the ocean to celebrate their wedding at the Dreams Puerto Aventuras Resort & Spa  (between Playa del Carmen and Tulum) just 60 miles south of Cancun. It was their first time in this magnificent corner of the world. Yucatan's landscape is completely different from their beautiful country.
We all enjoyed the shooting at and in the cenote. At the beginning Ruta was not completely comfortable with the underwater world but with a little effort she finally got the hang of it. Karolis was a natural from the start and we took advantage of this with some" solo shots". He was the ideal underwater model.  All the best Ruta and Karolis !!!
——
Quotes
The truth is that there is only one terminal dignity – love. And the story of a love is not important – what is important is that one is capable of love. It is perhaps the only glimpse we are permitted of eternity. Helen Hayes  Love is an act of endless forgiveness, a tender look which becomes a habit. Peter Ustinov
Love is a springtime plant that perfumes everything with its hope, even the ruins to which it clings. Gustave Flaubert   
Love is that splendid triggering of human vitality the supreme activity which nature affords anyone for going out of himself toward someone else.  Jose Ortega y Gasset
---