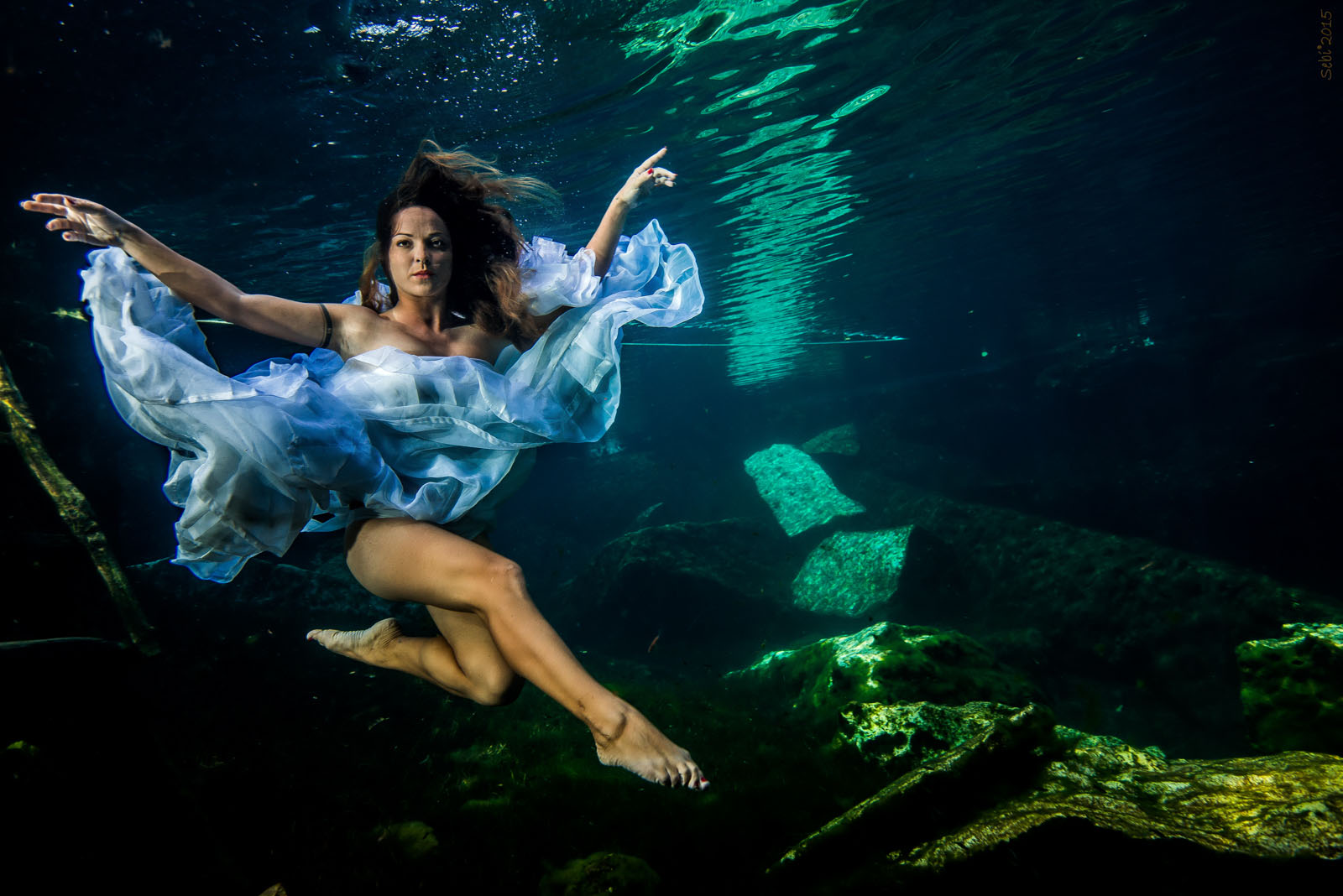 Rock the Frock Underwater
Rock The Frock Underwater in Mexico for a beautiful couple from Italy : Daniela and Salvatore. Their honeymoon in Tulum was the best occasion for an underwater session they have being dreaming of for a while.  Just few hints and they were ready to go for their rock the frock underwater photo shoot in the magic water of Ke-Boláh, one of the most beautiful cenotes, located few miles south of Tulum, of course in Yucatan Peninsula, Mexico.
Daniela has a past experience as a model in the Italian fashion industry. It was one reason more for her to be incredibly easy to work with. Thanks for joining us Daniela and Salvatore. Come back soon.
—
A love affair should always be a honeymoon. And the only way to make sure of that is to keep changing the man; for the same man can never keep it up. GEORGE BERNARD SHAW, Too True to Be Good
The honeymoon is the only period when a woman isn't trying to reform her husband. EVAN ESAR, 20,000 Quips & Quotes
A honeymoon is a short period of doting between dating and debting. RAY BANDY, Little Giant Encyclopedia of Wedding Toasts
Weddings take months to organize, and there are fittings and invitation lists and old aunts being coy about the honeymoon, and having to have somebody's perfectly hideous cousin for a bridesmaid. And then hundreds of appalling wedding presents. Toast-racks and Japanese vases and pictures that never, in a million years, would you want to hang on the wall. And you spend all your time writing insincere thank-you letters with your fingers crossed, and everybody gets tense and miserable and there's lots of bursting into tears. The miracle is that anybody ever gets married at all, but I bet most girls have nervous breakdowns on their honeymoons. ROSAMUNDE PILCHER, Coming Home
---