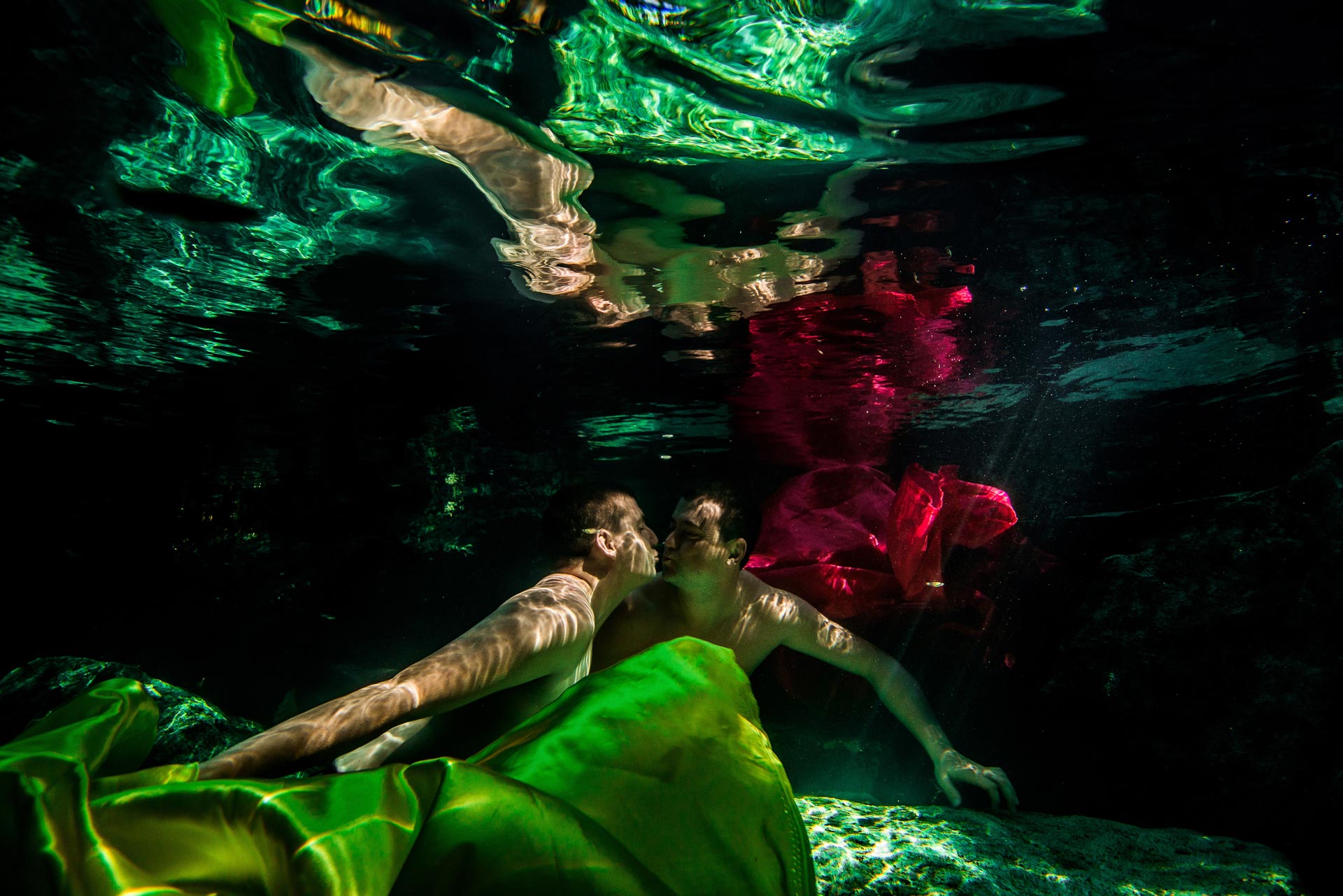 Same Sex Underwater Photo Shoot
Same Sex Underwater Photo Shoot. Jesse and Robert, two nice guys from Canada,  got married in the Riviera Maya and decided to join us for a Same Sex Underwater Photo Shoot in a beautiful cenote. We had the amazing chance to immortalize them in moments of rare tenderness.
Best wishes guys !
A kiss is a secret told to the mouth instead of the ear; kisses are the messengers of love and tenderness.
Ingrid Bergman
Love is friendship that has caught fire. It is quiet understanding, mutual confidence, sharing and forgiving. It is loyalty through good and bad times. It settles for less than perfection and makes allowances for human weaknesses.
Care is a state in which something does matter; it is the source of human tenderness.
Rollo May
If you kiss on the first date and it's not right, then there will be no second date. Sometimes it's better to hold out and not kiss for a long time. I am a strong believer in kissing being very intimate, and the minute you kiss, the floodgates open for everything else.
Same Sex Underwater Photo Shoot
Vanity is as ill at ease under indifference as tenderness is under a love which it cannot return.
George Eliot
We win by tenderness. We conquer by forgiveness.
---