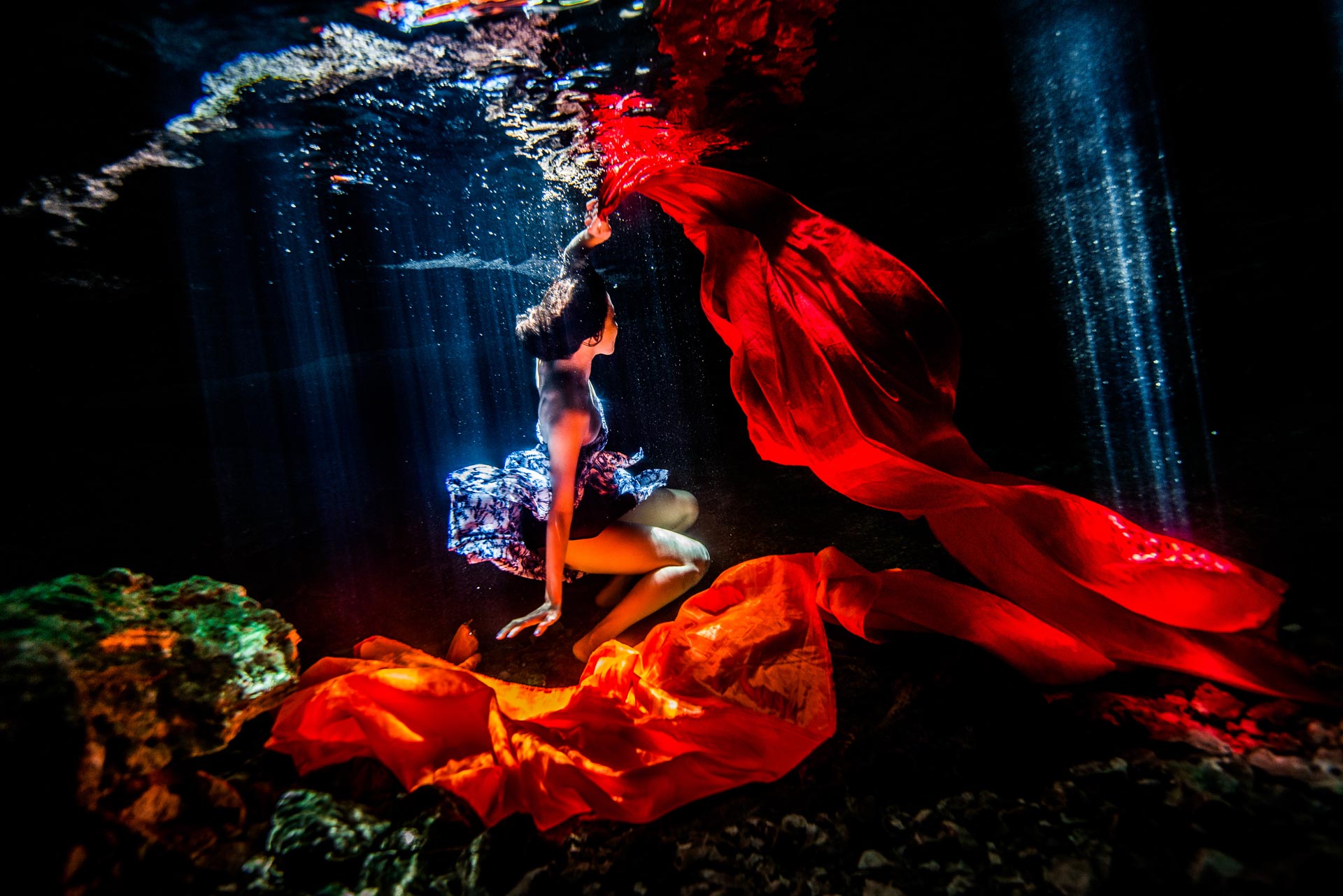 Shooting underwater
Shooting underwater – Asian model – Cathleen
Shooting underwater – It was January when Cathleen came across our Underwater photography company through our Facebook page Trash The Dress Underwater. She was on vacation at Los Cabos and asked if we could join her there for an shooting underwater. Since no cenotes exist in that part of Mexico, we suggested she should fly to Cancun for at least 24 hours and we could arrange a shooting.
Unfortunately, flying to Cancun didn't fit in with her short vacation in Los Cabos and rescheduling her flight back to Canada, where she lives, was too expensive. To cut a long story short, we had to give up and not arrange the photo shoot. Even though, by reading Cathy's last email, she made it quite clear that it was a great disappointment for her…
How determined
We had no idea how determined this slim and strong Taiwanese born girl was.
A week later she wrote back informing us she was planning to fly to Cancun for a weekend, just to join us for an Shooting underwater. We found a slot during a weekend over the 2nd half of May and we saved the date for her.
Everyone can achieve joining an shooting underwater, although some minimum and basic requirements must be fulfilled. Basically you should just be able to swim….
Cathy said she was not particularly skilled, therefore we advised her to train a little in a pool before coming and possibly trying some poses she would like to have photographed. We agreed in choosing a beautiful cenote, which is essentially a semi cave with very shallow water, being sure it was compatible with her swimming ability.
Well, Cathy wasn't actually a swimming champion but – as I said – she was incredibly determined in carrying out that Shooting underwater. It wasn't neither easy nor effortless, but she couldn't give up.
… and she didn´t
Here are some images of the day and we have to congratulate Cathy for her undoubted willpower!
Thanks Cathy
---