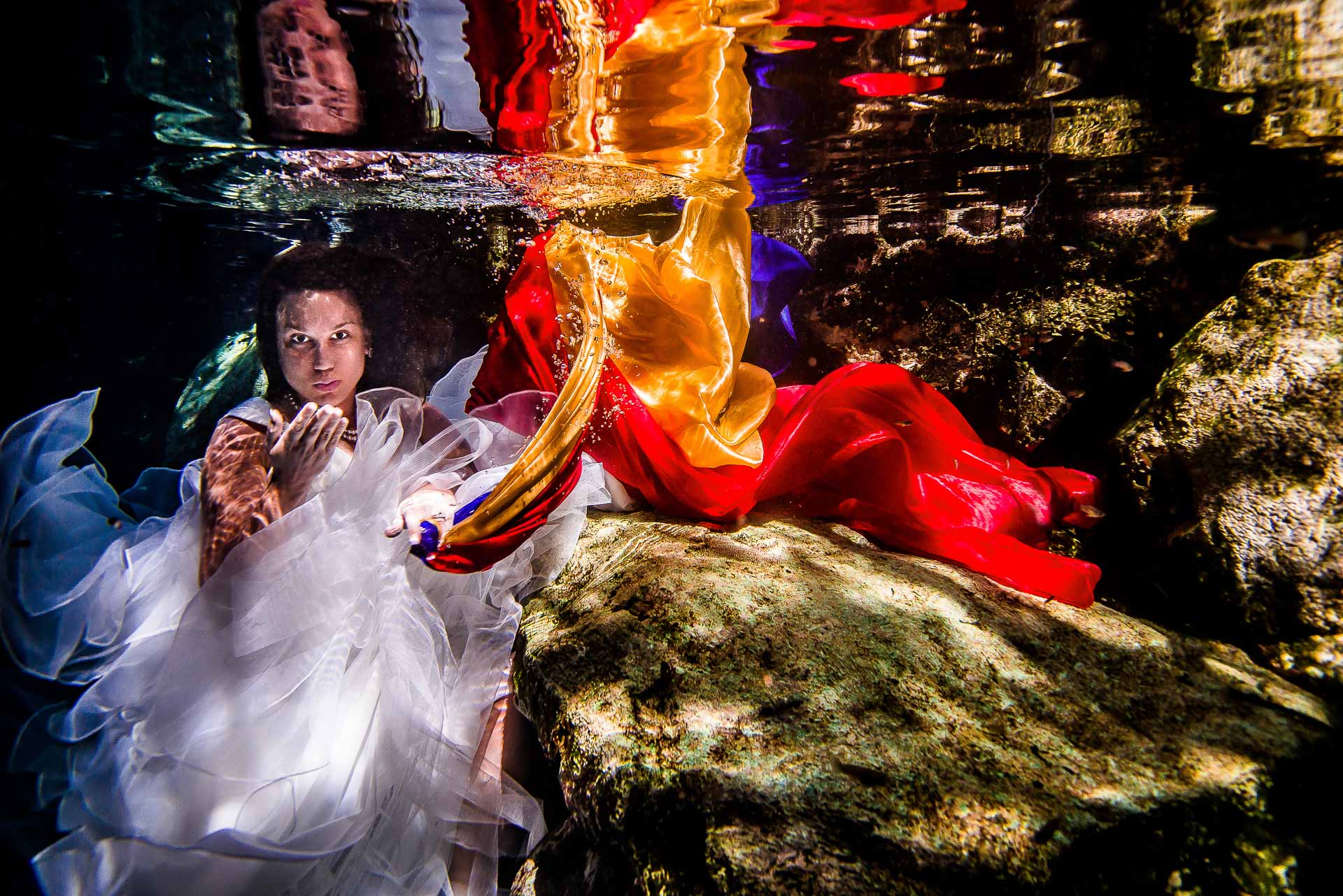 Unusual Wedding Images
Unusual wedding images. The underwater session with Amanda and Corey will be remembered for the extreme ease they have shown in accomplishing even the smallest tasks we were giving them. It all lasted well beyond the normal time of a session. Amanda really felt in love with underwater modelling and simply did not want to stop. So the last images are a kind of a bonus. We absolutely loved taking advantage of such a cooperative and responsive bride. She was given a red fan and we asked her to play with it and within a second, the beautiful Canadian skydiver (!) turned into Princess Sissi. We asked her to send kisses to the camera and she did it with the highest imaginable spontaneity.
It was a sincere pleasure shooting you guys in the magical landscape of a Mexican cenotes.
As a short footnote: directly from Vienna, special guest of the shooting was John Oliver, British gentleman, good friend and incredibly talented portraits photographer. His work can be found here
---