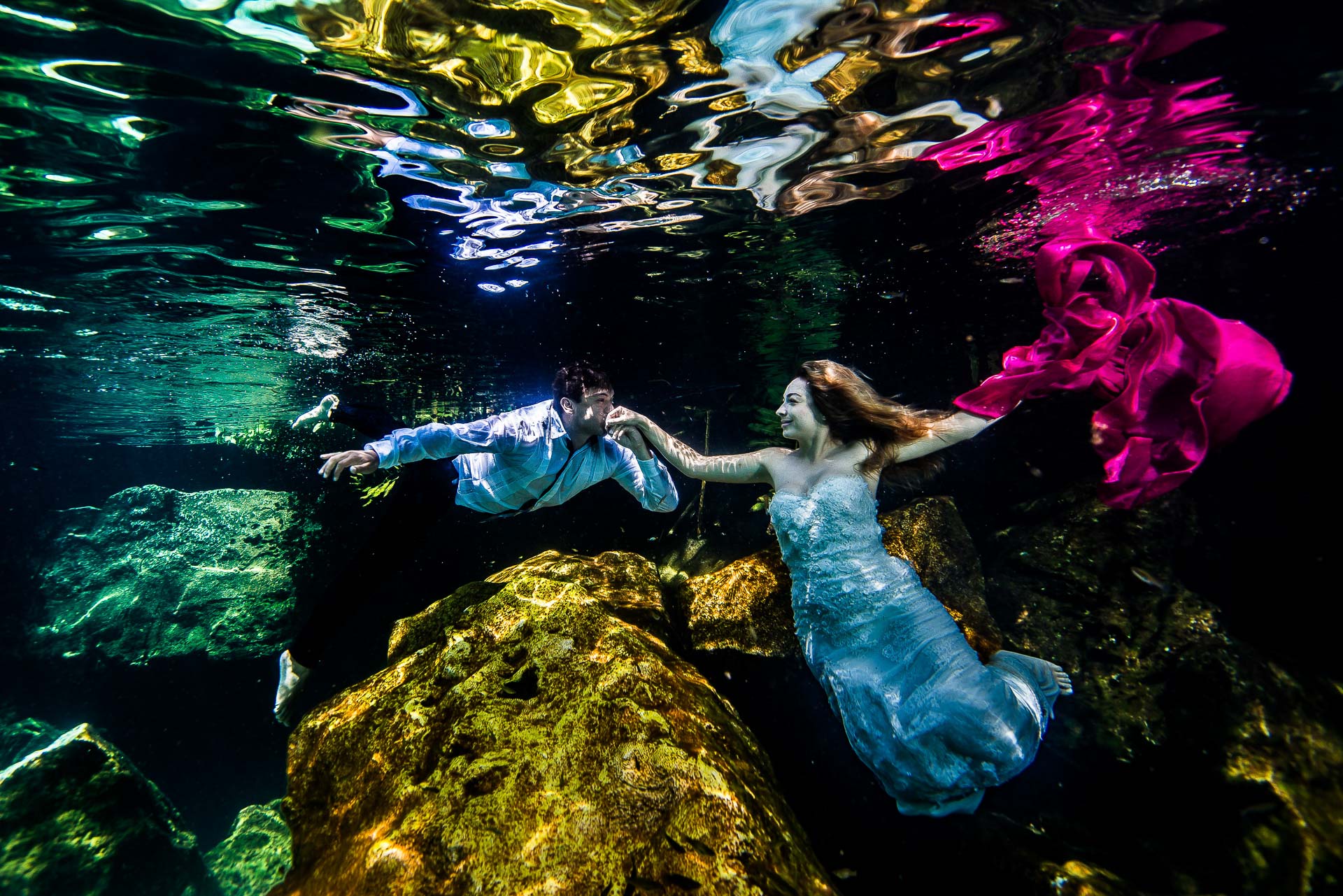 Wash your wedding dress
Wash your wedding dress. Krysel and Miguel.
As a wedding destination, the Riviera Maya is not just popular among Canadians and North Americans. Less obviously as it might seem, Mexicans from other States take full advantage of the beauty of the place as well, when getting married. Don't expect their domestic flight time to Cancun to be much shorter than flying from the South of the USA. Flying from Mexico City or Monterrey takes as much time as from Houston. Not to mention a flight from Miami, which lasts half an hour less than flying from Mexico City!
Krysel and Miguel were an extremely nice couple and very easy to work with. They were from the north of Mexico and joined us a couple of days after their wedding. In spite of having been offered to use one of our dresses, available for free, Krysel decided to wear her real dress, which of course was just washed, not trashed, at the end of the shooting. The long train which was part of her gorgeous wedding dress was used only for the images taken above the water (which we call dry shoots).
Then we decided to remove it for the underwater shooting, since it would have made swimming extremely tricky. Krysel and Miguel were very responsive and their togetherness and fellowship were of huge help to get the images you can find below. We wish them the best, hoping to meet them again for another shooting (may be an underwater maternity!?) – Wash your wedding dress.
An here you will find a short "the making of" video clip, which is part of our YouTube Channel.
---