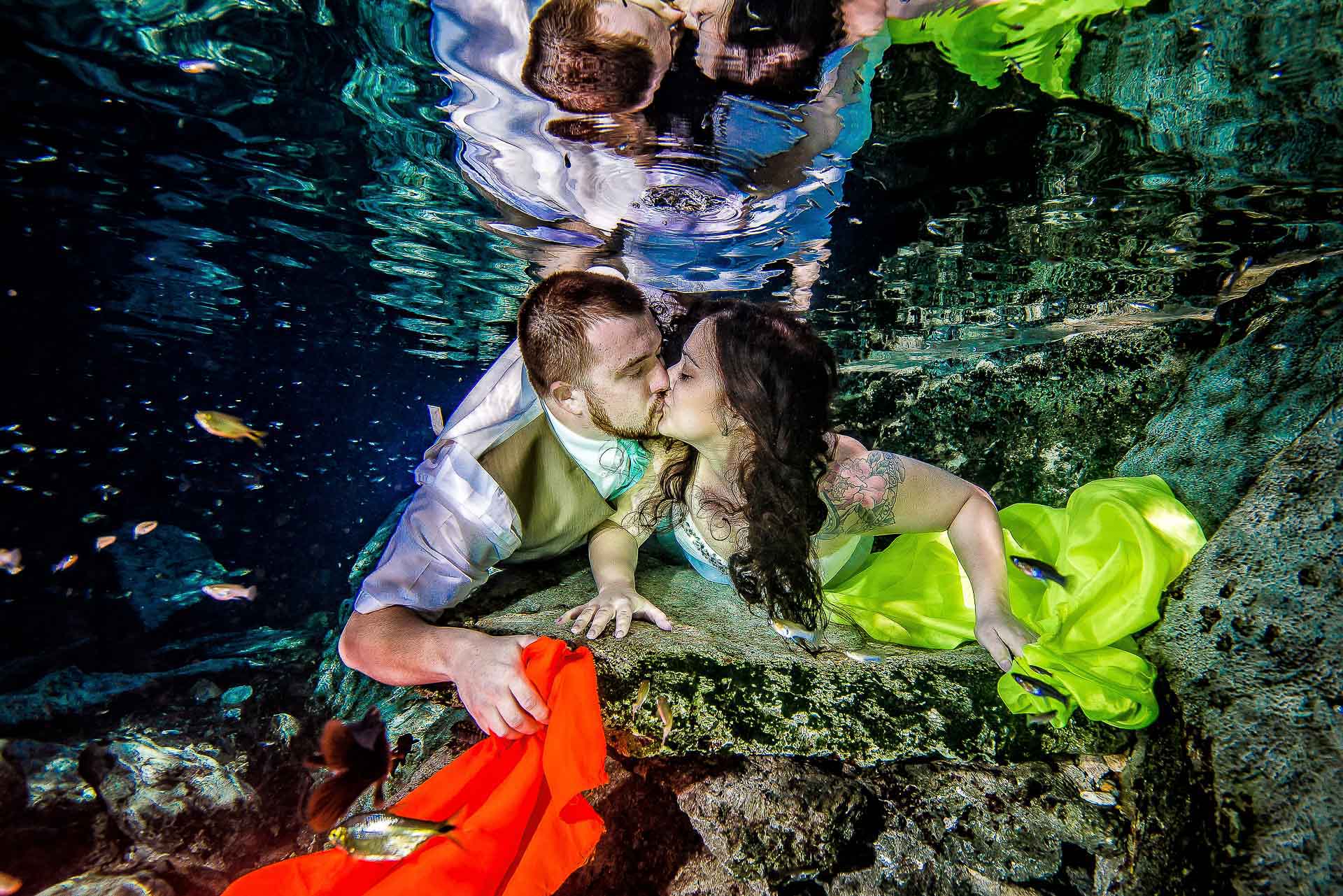 Wedding Photos Underwater
Wedding Photos Underwater – Danielle and Nick are an awesome couple from Minnesota, who joined us for an underwater photo shoot in a beautiful Mexican cenote. The shooting took place two days after their wedding.
A "little" detail, which makes Danielle unique, is her distant relationship with none other than the German composer, Johann Sebastian Bach !
It was a sunny January day; water was very clear and warm enough to avoid the session turning into a "Toccata and Fugue".  So, as usual, we spent more or less two hours in the water. Please, consider that joining this kind of shooting means having a lot of fun. That is why time goes by very quickly. Additionally, Danielle and Nick were extremely nice and easy to work with.
Here are some of the day.
---